Phoenix 480.390.2577 | Los Angeles 714.742.6346 | Denver 303.257.4406 |

Sales@DesertDistribution.com
AVK INDUSTRIAL PRODUCTS
Manufacturer of a complete line of inserts and
studs and engineering support. Spinwall
Technology-type blind inserts
NYLOK
Nylok offers a wide range of proven products
which are designed to keep fasteners in place in
the most extreme operating conditions. Nylok
provides self-locking and sealing products,
lubricants and thread pro-tection products, and
assembly retention coatings. Our engineers
formulate and deliver value-added fasten-er
solutions that address customer and market
needs.
With five processing plants in North America,
including Anaheim, CA, Nylok is strategically
positioned to serve the aerospace/defense,
automotive, electronics, industrial and
international market segments.
FASTENER TRAINING INSTITUTE
The Fastener Training Institute provides
beginning and advanced training on fastener
products, standards and specifications. Our
core purpose is to enhance fastener use,
reliability and safety. Our new monthly fastener-
training webinars are high-content, low-cost,
and convenient. Please visit our website for a
complete schedule of classes.
HANDLES UNLIMITED
ISO9002 designer/manufacturer
of over 14,000 types of handles
and knobs. Engineering
services for custom products.
Aluminum, brass and stainless
steel with over 30 different
finishes. Mill spec, Lockheed
and Boeing compliant. RoHS &
DEFARS available.



Desert Distribution All Rights Reserved 2016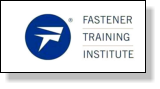 Elgin Fasteners Group
7 Brands—1 Purpose : To support our
distributors with the widest product
offerings, best delivery and highest
quality fastener solutions available. Elgin
of-fers the largest domestic selection of
specialty fas-teners, licensed fasteners
and wire form products. Diameters range
from #2 to 1.25" and lengths up to 86".

Goebel Fasteners
GOEBEL is your Leading Rivet Source offering
a large range of blind rivets including Open
End, Closed End, Multi-Grip, Semi Structural,
Structural, Tri-Folding/Load Spreading, and
Specialty. GOEBEL also offers setting tools
that range from heavy duty hand tools,
cordless
Lithium-Ion battery tools, and pneumatic air
tools; providing a tool for every application.
GOEBEL's quality is unmatched with a
dedicated QC testing facility that is able to
provide traceability and test reports for every
product batch.


IFE AMERICAS USA
Got hose clamps? With IFE you have access to a
large range of connecting, clamping and protection
products, and the support to help you find the best
solution for your application – and your budget.
Our customer
support includes in-house testing facilities and
global manufacturing in strategic locations. With
the number of suppliers shrinking, if you are
looking for an experienced partner… a company
that is fast and flexible... consider IFE.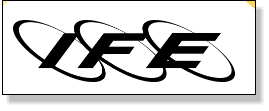 Brikksen Stainless Steel Fasteners
Machine screws, nuts, washers, socket products, wedge
anchors, bolts, etc.
Now stocking hose clamps, cushion clamps, blind rivets,
clips, rivet nuts, driver bits, U-bolts, threaded rod, studs,
cable ties, snap products & more Chrome plated items in
stock
FREE FREIGHT on E-Commerce/Web Orders over $1000
orders. All other orders over $1500. Only within the U.S.
Allied Titanium
Unlike stainless steel, titanium is stronger, lighter,
and corrosion free in the natural environment. We
manufacture titanium products and have invested
over 12 years on product and factory
development.
If you need something in titanium that you can't
find, let us know and we will do our best to help.
Hex head bolts, socket head cap screws, nuts,
washers, threaded rod & stud, eye bolts, U-bolts.
We offer these both as standards and print
specials.
Eastern Industrial
Products
EIP is the leader of precision die-cut gaskets,
high-performance O-rings
and custom molded rubber seals for all
industries since 1982.
Stocks & distributes standard and non-
standard O-rings in all shapes,
sizes, colors and materials.
Custom die-cutting and molding in many
materials (solid rubber, buna-N,
neoprene, EPDM, silicone, sponge, foam. Just
to name a few.
RAB Components
Shoulder screws, thumb screws, spacers and
standoffs.
Captive panel and self-clinching hardware.
Carbon steel, stainless steel and exotic
materials.
Made to print specialty items are available.


JTD Stamping
Flat, wave, Belleville, shims, stampings—Up to
6"/152.39mm Aluminum, brass, fiber, stainless
steel, steel, neoprene, nylon, titanium,
cork, phenolic, Teflon and more.
Serving the military, electronic, medical, marine,
aircraft and hardware industries for over 40 years.
AN, MS, and NAS washers. Short and long
production runs.
Family owned and operated since 1973.
Non-Ferrous Fastener
Nylon, plastics, aluminum, brass, titanium, hastelloy,
and stainless.
Standard items include: bolts, nuts, screws, washers,
spacers, threaded rod and more!
New items: nail-in cable clips, Xmas tree clips, thumb
screws, fastener kits, thumb knobs and hole plugs.
Family owned and operated since 1975.

All Electronic Hardware
Designing, Manufacturing and Distributing
Quality Plastic Hardware, Tools and Accessories
to the Fastener, Electronics, Electrical and
General OEM Industries.
Terminals, cable clamps, card guides, spacers,
testers, wire connectors, cable ties, bushings.
From modification of existing parts to completely
new AEH can handle a wide range of your plastic
molding requirements. AEH brings many years of
engineering design and manufacturing expertise
in both injection molding and plastic extrusion.